The Friends of the Germantown Community Library is a not-for-profit group that provides support and funding for library activities and projects that are not covered by normal staffing and budget. Since 1963, the Friends have worked to raise funds for materials, programs and services for the library.
All members are encouraged to attend regular meetings at the library at 9:00 am on the second Saturday of each month, September through May. Your ideas and suggestions are welcome. However if you are unable to attend these meetings, your support at our events and your financial support through your dues is appreciated.
To obtain a membership form you can pick one up at the library or download a copy here.
Please visit our website at www.germantownlibraryfriends.org or email us at gtownlibraryfriends@gmail.com
---
2019 FRIENDS OF THE LIBRARY USED BOOK SALE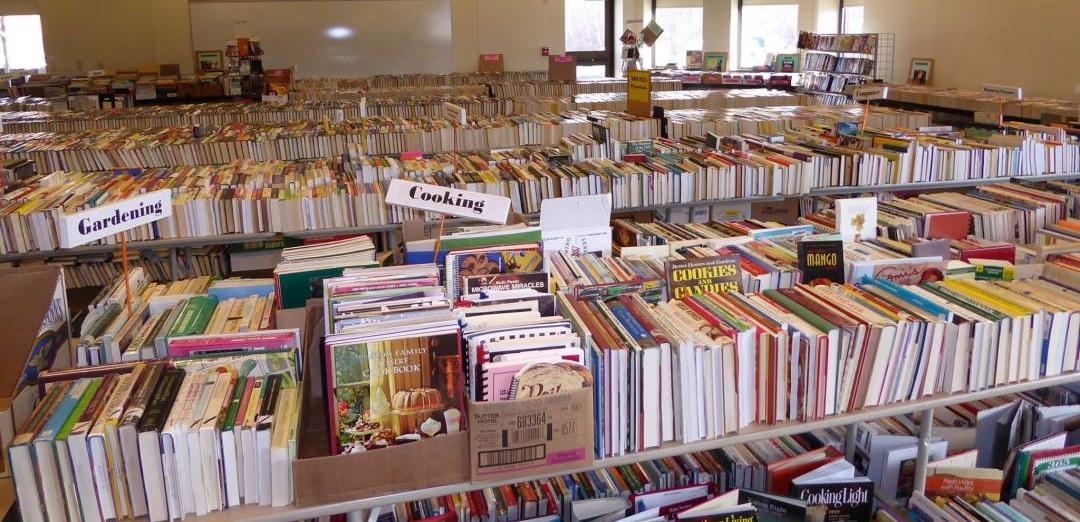 The Friends Spring Book Sale is our largest fund-raising event and a great time too!
Dates for the 2020 Book Sale are March 25-29. Book sale hours are:
Wednesday, March 25 @ 6:00 – 8:00 p.m. (Friends members only*)
Thursday, March 26 @ 10:00 a.m. to 8:00 p.m.
Friday, March 27 @ 9:00 a.m. to 5:00 p.m.
Saturday, March 28 @ 9:00 a.m. to 4:00 p.m.
Sunday, March 29 @ 12:00 p.m. to 4 p.m. ($5 bag sale)
We generally have over 10,000 gently used books in dozens of categories for sale at our Book Sale. We also sell audio-visual materials as well as unique donations from the community such as comic books, stamps, and records.
We welcome donations of books and materials from the community!
*Friends members and volunteers may attend the social and preview night on March 20th from 6:00 to 8:00 p.m. Those who join the Friends group on Wednesday evening for a membership fee starting at $10 will be able to purchase up to 20 books that evening.
---
DONATIONS OF ITEMS
Donations of used books, DVDs and music CDs are accepted throughout the year.  These items are evaluated by library staff for our collection and then given to the Friends for their Holiday Book & Basket Sale in November/December and Used Book Sale in March.  Please bring all items to the Circulation Desk.  We can provide a tax receipt upon request.
Restrictions include:
No moldy, smelly, or water damaged items
No records, VHS tapes, or cassette tapes
No National Geographic magazines
No encyclopedias (e.g. Britannica)
No software or CD-ROMS
No textbooks