---
---
WE NEED YOUR INPUT!
The library is looking for feedback on our registration and Grab & Go programs that were implemented in May 2020.  Please take a moment to answer some questions about library programs such as STEAM Club, Make It Kits, Teen Kits, Preschool Kits, Movie Kits, Craft Kits & Recipe Kits. Paper copies are also available at the library Welcome Desk. One lucky participant will receive a $20 gift card from Michael's! One survey per person.  Survey deadline extended until 4/30/2021.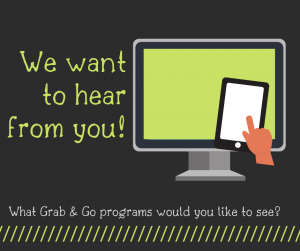 ---
2021 LIBRARY SWAG GIVEAWAY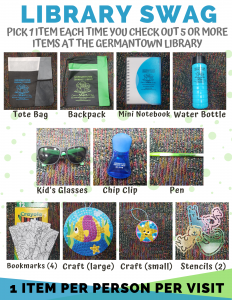 To celebrate the end of National Library Week and thank everyone for using the library, we will be giving away library swag and bonus craft kits starting Saturday, April 10 – Saturday, April 17 (or while supplies last!)
Each person will get to pick one item each time they visit the library and checkout 5 items or more. We have a ton of great options to choose from:
Draw-String Backpack
Tote Bag
Mini Notebooks
Water Bottle
Kid's Glasses
Chip Clip Magnet
Pen
4 Bookmarks with Colored Pencils
Large Fish Mosaic Craft Kit
Small Fish Mosaic Craft Kit
2 Animal Stencils
---
2020 GERMANTOWN COMMUNITY LIBRARY ANNAUL REPORT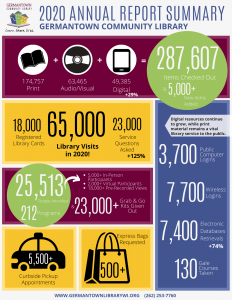 Our 2020 Annual Report is complete!  The report highlights library material checked out, services and programs from the previous year.  It also included information on new services such as Curbside Pickup, Library Express Bags and Virtual Programming.  View our website for more information and to see our complete summary.
---
NEW STREAMING SERVICE AVAILABLE FOR GERMANTOWN LIBRARY CARD HOLDERS

Hoopla is a media streaming platform for digital audiobooks, comics, e-books, movies, music, and television shows.  All items can be checked out for free with your Germantown Community Library Card.  Hoopla items are available with no holds or wait time. Patrons are limited to 5 items per month per library card.
---
DIGITAL MAGAZINES AVAILABLE THROUGH OVERDRIVE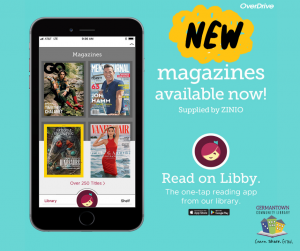 A collection of 3,000+ digital magazine titles are now available in Overdrive/Libby.   Titles include The Economist, Food Network Magazine, HGTV,  National Geographic, The New Yorker,  Women's Day & more! Magazines can be checked out for free with a Germantown Community Library Card.  There are no holds or limits on this collection.
---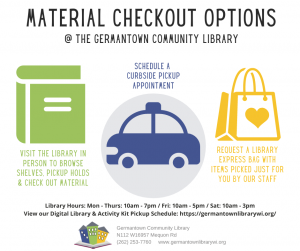 GERMANTOWN COMMUNITY LIBRARY OPEN WITH LIMITED HOURS (updated 4/5/2021)
Library hours are currently limited to the following:
Monday – Thursday: 10am – 7pm
Friday : 10am – 5pm
Saturday: 10am – 3pm
The Germantown Community Library physical building is currently open for the following essential service:
Browsing of material on shelves
Picking up material placed on hold
Checking out material
Printing, photocopying and faxing
Internet and computer access
Individual use of seating areas and study rooms
The building is currently limited to 25% or 43 people.  We recommend that patrons  limit their stay in the building when possible, practice social distancing and stay home if exhibiting any symptoms of COVID-19 or have been exposed to an individual that has tested positive for COVID-19..
UPDATED 4/5/21: Per the Village of Germantown Board and effective April 5 – June 4, individuals ages 5 and older are required to wear a face covering when they are in a Village of Germantown municipal building (including the Germantown Community Library). Masks are available free of charge at the Welcome Table in the lobby for those that need a mask while visiting the library.  Thank you for your patience and understanding as we work to follow CDC, local & state guidelines.
We encourage patrons to continue to use our Curbside Pickup and Library Express Bag services to provide contactless options for obtaining library material.  Items from libraries in the Monarch Library System and WISCAT (Interlibrary Loan) may take longer than usual due to limited van delivery.
Thank you for you patience and understand as we work through this process and continue to serve our community to the best of our ability.
---
NOW AVAILABLE: LIBRARY EXPRESS BAGS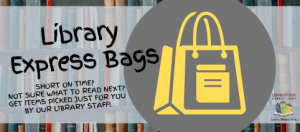 Don't have a lot of time on your hands?  Not sure what to read next? Looking for something new and different? Fill out the forms below and library staff will select the requested number of items for you based on your age and preferences.
Due to high volume, items may take at up to 3 days to process. You will receive an automated message when items are ready to be picked up and you can then call the library at (262) 253-7760 to schedule a Curbside Pickup appointment or stop by during opening hours.
---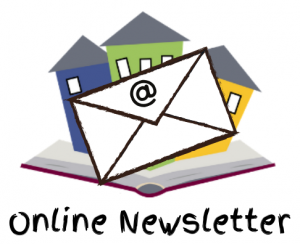 ---
HELP THE FRIENDS OF THE LIBRARY AS YOU SHOP ONLINE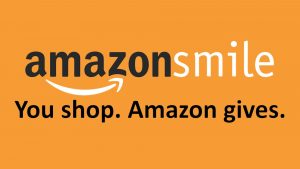 Amazon will donate 0.5% of the price of your eligible AmazonSmile purchases to the Friends of the Germantown Community Library whenever you shop on AmazonSmile. Simply select "Friends of the Duerrwaechter Memorial Library" when selecting your charitable organization.