Your Monarch Library System & Germantown library card gives you access to various online resources & databases.  Click here to view information on access to digital material including books, audiobooks, magazines, movies, music & more!
NEW IN 2023!! Universal Class offers hundred of free online continuing education classes.  They include lessons, exams, assignments, discussion boards and actual assessments of our progress. All courses are self-paced and can be started at anytime.  Most courses also have the option to complete the course through video audit.
Universal Class can be accessed by patrons with their library card in two ways:
Download the free Libby app or access libbyapp.com on a desktop computer – If this is your first-time using Libby app or visiting libbyapp.com, follow the prompts to find your library and enter your library card number. After you are signed in, click the building icon at the bottom of the screen:

Scroll down to the EXTRAS section, find Universal Class, and click "GET". You will then be redirected to Universal Class. Log in here with library card and you will have immediate access to classes!

(Please note: Universal Class is not available through OverDrive website).

Click here to access Monarch's Universal Class Portal
Additional Information:
---

The Monarch Catalog allows you to search the items that are held in Germantown Community Library, as well as all 33 libraries in Dodge, Ozaukee, Sheboygan and Washington counties.
---
Transparent Language Online provides a fun, effective, and engaging experience for learners of all levels looking to build their listening, speaking, reading, and writing skills in a foreign language.  Combining robust courses, supplemental vocabulary, extensive grammar resources, and mobile apps, Transparent Language Online is the most complete language-learning system. With over 100 languages to choose from, including English for speakers of over 26 languages, there is something for every learner. Best of all, with enhanced support for Android ™ tablets and iPads, learners can enjoy the freedom to learn at home, in the library, or on the go!
---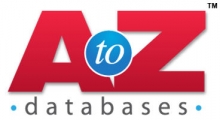 A to Z Databases offers 30 million business and executives' profiles, 220 million residents, 1.1 million healthcare professionals, 2 million new businesses, 2.3 million live job listings, interview tips, resume templates, background and criminal search results, and much more! Searches can be done using various selects in the wide variety of offered databases. For instance, in the 220 million residents' database the user can search using interests, hobbies, and lifestyles of people. The database is ideal for sales leads, mailing lists, marketing research, employment opportunities, background and criminal searching, finding friends and relatives and much more! Subscription for Washington County card holders.  Other areas may be limited.
---

Ancestry provides more than 1.5 billion names in over 4,000 databases, Ancestry Library Edition includes records from the United States Census; military records; court, land and probate records; vital and church records; directories; and passenger lists. Access is available in the library only.  Subscription for Washington County card holders.  Other areas may be limited.
---

BadgerLink is Wisconsin's Online Library, providing Wisconsin residents with licensed content not available through regular search engines. This resource includes genealogical records, magazines, newspapers, scholarly articles, videos, images, and music. 
---