---
2022 WINTER/SPRING PROGRAMMING INFORMATION:
View all of our upcoming programs on our online calendar
Grab & Go Kits are also available on Thursdays at 9am & 4pm while supplies last (1st & 3rd Thursdays: kits geared for youth / 2nd & 4th Thursdays: kits geared for teens & adults)
---
ALL EVENTS ARE CHOSEN AND PLANNED BY OUR TEEN ADVISORY BOARD!
---
---
---
Teen Lock-In Friday, February 18th @ 6:30pm-9:30pm**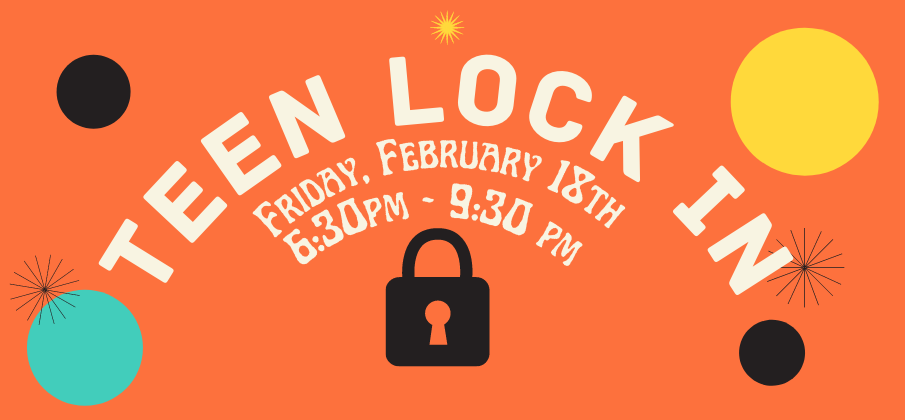 Hang out at the library after hours for pizza, games, and a Scavenger Hunt!
**Registration and Parent Permission Slip Required
Permission Slip can be picked up at the Youth Services Desk or printed here. Permission slips are due Wednesday, February 16th.
---
Hot Take Night Monday, March 21st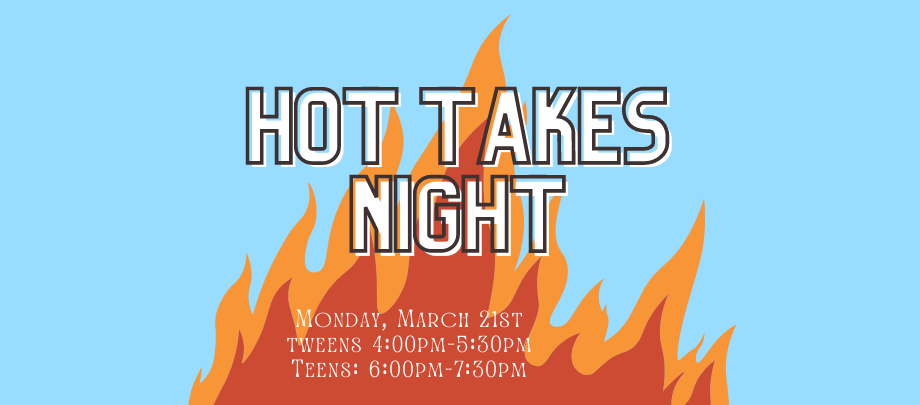 Marvel or DC? What's the best cheese? Is Die Hard a Christmas movie? Answer (and debate your answers) all of these questions and more at our Hot Takes Night!
Tweens: 4pm-5:30pm
Teens: 6pm-7:30pm
---
Harry Potter Escape Room April 5th-7th (5:00pm-8:00pm)
Register for a timeslot by calling the library or signing up online. Limit of 5 people per group.
All muggles ages 7+ welcome.
---
Antique Craft Night Monday, April 18th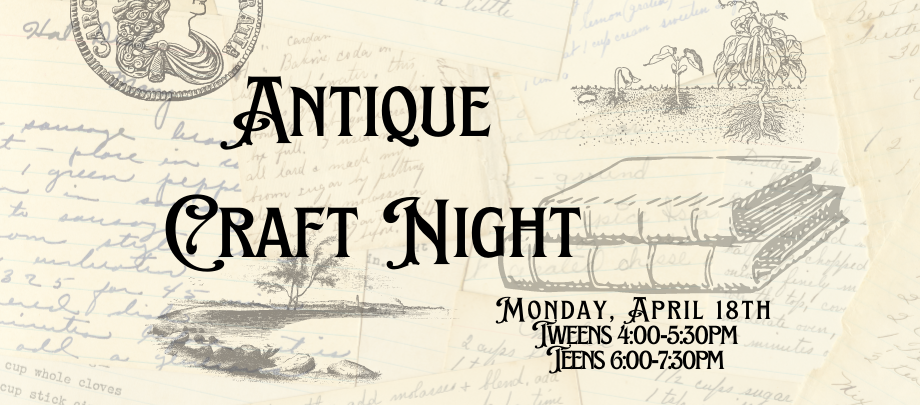 Tweens register Here!
Teens register here!
Upcycle old books and antique jewelry into something new!
---
WE WANT TO HEAR FROM YOU!!!
Have a book in mind that you would like to see added to our collection? Did you just start a new graphic novel series that you think others would enjoy as well? Want to see a program for teens at the library? Visit Jackie at the Youth Services Desk or send at email to jmolitor@germantownlibrarywi.org to give us suggestions on how we can make the library a great place for you!