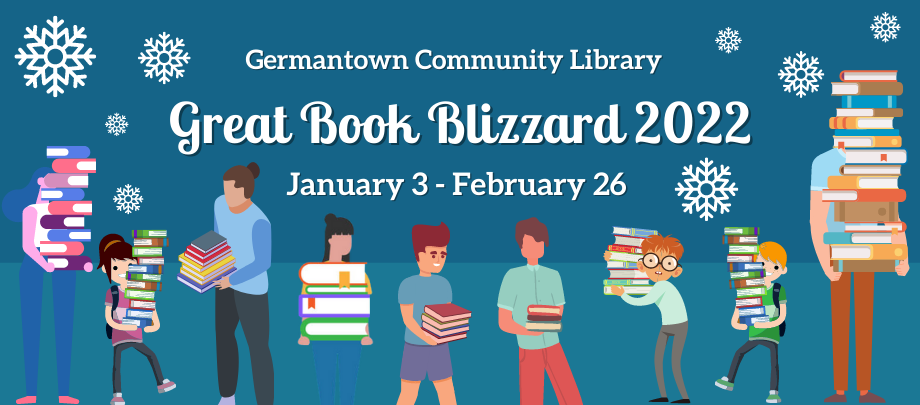 Winter in Wisconsin can be pretty grim: snow, snow, and more snow. Here's a blizzard you'll actually enjoy: the library's Great Book Blizzard of 2022!
For every 5 items checked out, you have the option to be entered to win some awesome prizes.
Books, Audio Books, Magazines & Playaways
DVDs, CDs & Video Games
Library of Things items
Check out. Enjoy. Repeat.
Winners will be contacted the week of February 28.